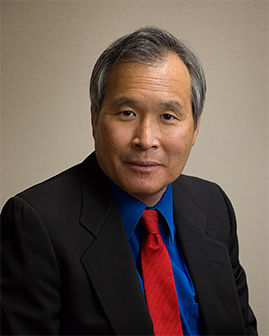 Dr. Wong earned his Ph.D. in Economics from UC Berkeley in 1974 and passed the CPA exam in 1979. He has appeared on over 400 TV & radio programs and has published numerous articles. Over 1 million have heard his message.
He has educated thousands of CPA's, attorneys, realtors, and financial professionals. For seven years, he wrote the only column on money for The Arizona Republic Community Section, the largest daily newspaper in Arizona.
Dr. Wong is a tax advisor and financial educator. He does not sell stocks, bonds, mutual funds, or Wall Street securities. His goal is to safely Maximize Retirement Income, Reduce Investment Risk and Reduce Taxes.
Please contact Dr. Wong for a private consultation.
Ted Liebler
"He was able to engage and captivate an audience for two hours with his financial candor, insight, humor and outstanding speaking skills ...""
Ted Liebler
Adult Programs, Chandler Hamilton Library
Marilyn R. Branson
"I am delighted to report that your seminar is the best one I have ever attended! The information you provided really helped me understand the ins and outs of federal benefits. God bless the work you do and the people you help. It is rare to find caring individuals who not only do a job they love ... but also do it in the spirit of serving others at the same time"
Marilyn R. Branson
Attendee at Tucson Veterans Administration seminar
Vivian Loefts
"He was not selling any financial product, he was educating those who came to listen and learn about better ways of investing ..."
Vivian Loefts
Member of RISE Lifelong Learning Group at Rio Salado Community College
Robert & Phyllis Wilson
"In all of our years of doing business with various banks, stockbrokers and credit unions, we are of the opinion that we should have met him earlier in our lives ..."
Robert & Phyllis Wilson
Retired Investors
To see how I can help you acheive your goals, call me today at